On-chain Mechanism to Ensure Transparency
Themis is a distributed oracle solution that can provide application scenarios for chain asset price oracles, random oracles, and computational oracles based on different needs. In this article, you can read more about the project.
With the further development of the blockchain industry and wider adoption of digital assets, oracle solutions are gaining popularity as well. One of them is Themis. We've spoken with Kumar, the core developer of Themis, tp get more information about the peculiarities of the project and its prospects.
Coinspeaker: What is the main goal behind your project?
Kumar: In the blockchain system, only on-chain data can be obtained. Therefore, when external information is required for certain functions or smart contracts, a bridge is needed. That's why oracle came into being – oracle can provide off-chain information on blockchain and connect the blockchain and the real world.
DeFi is mainly covers decentralized exchanges, pledge lending, and financial derivatives, etc., which all need off-chain information, such as real-time price of tokens, historical price and other information. Without the prices on the chain, DeFi protocols cannot complete the on-chain logical closed-loop. When this happens, an oracle like Themis will be of great help in obtaining the missing information.
Coinspeaker: What solutions does Themis offer? And who is the target audience of the products?
Kumar: Offering a full set of technology solutions, including attack prevention algorithms, mortgage assets to become data providers, challenge validation, VRFs, and ecological incentive protocols, Themis is a distributed oracle solution that can provide application scenarios for chain asset price oracles, random oracles, and computational oracles based on different needs. By pledged Themis (ERC-20), people can conduct yield farming.
As mentioned before, off-chain information is always needed in DeFi projects. With future development and expansion, more off-chain assets need to be tokenized in DeFi projects. As oracle is the only communication channel, it is vital in DeFi's development. Themis, being an oracle project, wishes to play a vital role in DeFi's development.
Coinspeaker: What are the key peculiarities of the Themis Protocol?
Kumar: For now, Themis is the only oracle record all the related information, such as quotations, pledging, rewards, challenge, and arbitration on chain. We call it all protocol data on-chain model. With this model, Themis can build an environment that is more open and transparent, as well as ensuring data security.
In addition, aside from providing multi-asset pricing, Themis can also realize the oracle functions of VRF and computational power.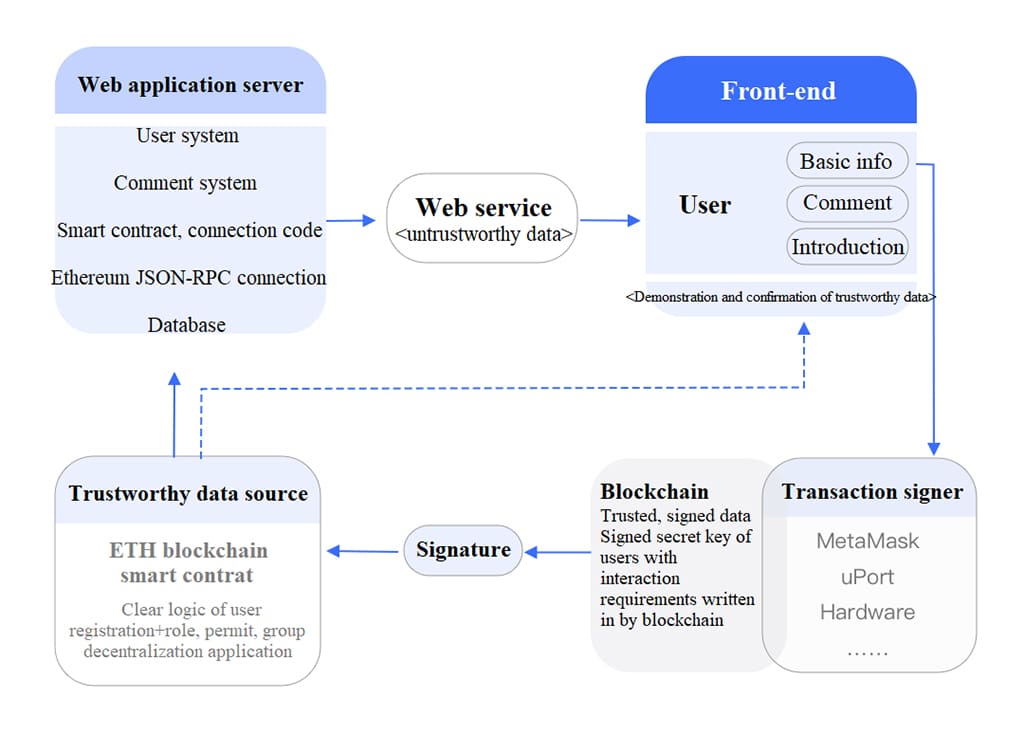 Coinspeaker: Does the protocol have its native token? And what are the use cases for it?
Kumar: Yes, MIS is the native token of Themis Protocol. MIS can be used in the following cases:
The only pledged token with price feed function in the Themis ecosystem;
By pledging MIS, users can become the data provider, data validator and arbitration node of Themis;
The only payment tool for Themis handling fees.
Coinspeaker: What makes Themis Oracle unique? Please, name the main rivals.
Kumar: Each oracle has its uniqueness and flaw. The most extinct feature for Themis to stand out is the unique on-chain mechanism, which means all protocol data on-chain model. Moreover, while providing multi-asset pricing, Themis can realize the oracle functions of verifiable random function VRF and computational power.
For Themis, there are some rivals, yet in terms of the on-chain model, they are incomparable to Themis, as only Themis adopts the abovementioned on-chain model.
For distributed price oracle NEST, only quotation information can be checked in the NEST ecosystem. As for Band oracle, because of the official utilization of the Layer 2 expansion plan, only the query records can be viewed on-chain. For the self-developed decentralized network, DOS, all internal integrated data and disciplinary mechanisms cannot be queried on-chain.
Similar problems occur in the Chainlink system. Data will be transmitted to Chainlink's smart contract by off-chain nodes through trusted hardware devices. Since price data are recorded on-chain and smart contract adopts agency model, the contract address cannot be queried from the Chainlink official website. In a word, at present, it is not possible to query the on-chain data on the Chainlink browser.
Coinspeaker: What are the top 5 benefits for users to opt for Themis Oracle?
Kumar:
 Themis Oracle has realized multi-asset quotation;
 Themis Oracle can prevent malicious quotation through challenge protocol and arbitration protocol;
Themis Oracle supports VRF, which is suitable for DAPPs in the gaming and gambling scenarios;
Themis Oracle supports verifiable computing power;
 Themis Oracle adopts all protocol data on-chain model, which is more secure and transparent.
Coinspeaker: How can you describe the further steps for the development of Themis Oracle?
Kumar: This year, Themis has:
 Launched multi-asset pledge quotation on the market and supported Walletconnect protocol;
Launched various wallets, such as Metamask, and imToken, etc.
In the further, Themis will:
Apply more wallets that support the Walletconnect protocol;
 Develop verifiable random oracle;
 Connect with more than 20 global mainstream gambling and gaming DAPP.
Coinspeaker: We wish all the best to the Themis Oracle team and we'll be happy to hear about its new achievements soon.
Blockchain News, Cryptocurrency news, News

Having obtained a diploma in Intercultural Communication, Julia continued her studies taking a Master's degree in Economics and Management. Becoming captured by innovative technologies, Julia turned passionate about exploring emerging techs believing in their ability to transform all spheres of our life.
Ethereum Can Outpace Bitcoin with Launch of Ethereum 2.0
The CEO is much bullish on the transition to Ethereum 2.0 Proof-of-Stake (PoS) blockchain along with the rise of the DeFi market.
The Bitcoin (BTC) vs Ethereum (ETH) debate gets intense. This year, a large number of institutional players have extended their support for Ethereum. With the Ethereum hardfork just two days away, Pantera Capital CEO Dan Morehead predicts that ETH will outpace BTC as the largest cryptocurrency.
On Monday, August 2, speaking to the Reuters Global Markets Forum, Morehead said Ethereum has more potential than Bitcoin. The Pantera CEO also stated that the upcoming Ethereum Improvement Proposal (EIP) 1559 upgrade will help the digital token to trade more like a fixed asset.
The EIP-1559 implementation will bring a major change to Ethereum's existing fee structure. It will significantly reduce the inflation rate of the Ethereum network making transactions more cost-effective. Thus, the EIP-1559 implementation will make the Ethereum blockchain network deflationary with time.
"You'll see a transition of people who want to store wealth, doing it in Ether rather than just Bitcoin," Morehead said.
Pantera Capital Is Betting on Ethereum 2.0
Like many other market analysts, Morehead is betting on the transition to the Ethereum 2.0 blockchain network. The move to the PoS blockchain network will significantly Ether's energy consumption in mining.
Last month, a panel of 42 senior crypto academics and specialists put together by Finder, made a similar prediction. Token Metrics senior cryptocurrency investment analyst Forrest Przybysz said:
"Ethereum's move to proof-of-stake later this year or early 2022 will result in ethereum's supply becoming deflationary and will be equivalent to multiple bitcoin halvings [cuts to bitcoin's supply of new tokens]in terms of supply restriction. This will make it a better store of value than bitcoin in addition to all the utility it provides that bitcoin does not have".
Pantera CEO Dan Morehead is also betting on the future of the DeFi market. He added that Ethereum's wide implementation in the DeFi application will help it outgrow Bitcoin.
However, despite his bullishness on Ethereum, Morehead is not critical of Bitcoin. He expects the Bitcoin price to touch $80,000-$90,000 by the end of this year. He further expects bitcoin to cross $120,000 levels in a timeframe of one year. With the mainstream adoption of Bitcoin (BTC), its price can go as high as $700,000 in the next decade.
Institutional Players Backing Ether (ETH)
Apart from Morehead, Wall street veteran Mike Novogratz also recently said that Ether could become "the biggest cryptocurrency one day".
A recent report from Coinbase also showed that Ether has outperformed every other asset class during the first half of 2021. It also wrote about the rising institutional interest in Ethereum. The report states:
"Many of our largest institutional clients, including hedge funds, endowments, and corporates, increased or added first-time exposure to ETH in H1, believing the asset has long-term staying power tantamount to BTC's while playing a differentiated role in their portfolios."
Read more crypto news on our website.
next Altcoin News, Bitcoin News, Blockchain News, Cryptocurrency news, Ethereum News
Bhushan is a FinTech enthusiast and holds a good flair in understanding financial markets. His interest in economics and finance draw his attention towards the new emerging Blockchain Technology and Cryptocurrency markets. He is continuously in a learning process and keeps himself motivated by sharing his acquired knowledge. In free time he reads thriller fictions novels and sometimes explore his culinary skills.
Li Auto Set for Secondary Listing in Hong Kong to Raise $1.93 Billion
Chinese carmaker Li Auto set to offer secondary listing in Hong Kong as a hedge against geopolitical risks between America and China.
Automobile manufacturer Li Auto (NASDAQ: LI), is going ahead with a secondary listing on the Hong Kong Stock Exchange (HKEX) despite regulatory crackdowns in the country. The Chinese electric vehicle startup, which is already listed on the NASDAQ, is looking to raise $1.93 billion. It plans to do this by offering 100 million Class A ordinary shares to investors at 150 Hong Kong dollars or $19.29. Li Auto plans to funnel the proceeds from its share offering into research and development of technology and future models. The automobile company is also looking to scale production and increase retail activities around its products. 
Li Auto will announce a final price on August 6th amid the crackdown on Chinese listings. The recent regulatory actions have sparked a huge recent sell-off in Chinese technology stocks. The sell-off has affected everything from food delivery to ride-hailing.
The Chinese government looks to tighten its grip over Chinese technology companies in a bid to avoid a tech-led bubble bursting. This comes on the back of the US SEC imposing stricter listing requirements for Chinese-based companies in America. Amid the excitement and uncertainty of the crackdown, Chinese electric vehicle makers are also looking to capitalize.
Li Auto Is One of Many Chinese Tech Companies with Secondary Listings in Hong Kong
Several Chinese companies already listed on Wall Street have secondary listings in Hong Kong to hedge against Chinese-American tensions. In July, Xpeng (NYSE: XPEV) generated $1.8 billion in a Hong Kong listing. The Li Auto rival issued 85 million Class A ordinary shares and is also already listed in the US. Other Wall Street Chinese technology companies with secondary listings back home are Alibaba, NetEase, and JD.com. 
Owing to the increasing growth of Chinese electric vehicles, the competition has become very intense in recent times, especially among startups. Li Auto, Xpeng, and Nio are all jockeying for dominance in the playing field. In addition to this, all three companies are also directly competing with established companies such as Tesla and BYD. Even the more traditional automakers are always looking to take a sizable market share in the automobile industry. As far as the electrical startups go, Xpeng has already proven to be a force in coming years and is already being dubbed 'The Chinese Tesla Rival'.
In July 2021, Li Auto recorded a record number of monthly vehicle sales. The company said it delivered 8,589 of its Li One vehicles, the only model in its current model lineup. The Li One is a hybrid vehicle with a fuel tank for charging the battery, giving the car an increased mile range.
Li Auto sold the highest number of vehicles among the trio of Chinese electric vehicle startups listed in the US. Xpeng delivered 8,040 vehicles which was also a company record. In comparison, Nico sold 7,931 cars in the same period.
next Business News, IPO News, Market News, News, Technology News
Tolu is a cryptocurrency and blockchain enthusiast based in Lagos. He likes to demystify crypto stories to the bare basics so that anyone anywhere can understand without too much background knowledge.
When he's not neck-deep in crypto stories, Tolu enjoys music, loves to sing and is an avid movie lover.
SkyBridge Partners with MOSS Earth to Offset Carbon Print Caused by Its Bitcoin Holdings
SkyBridge is committed to make Bitcoin mining a green industry through renewable energy.
SkyBridge Capital, a global alternative investment firm that specializes in hedge fund products, has announced a strategic partnership with MOSS Earth, a climate technology company focused on environmental services especially global operations. According to the partnership details, SkyBridge has purchased MCO2 tokens representing approximately 38,436 tons of carbon, consequently, the investment firm has officially offset its historical carbon footprint caused by its Bitcoin holdings.
SkyBridge is committed to make Bitcoin mining a green industry, moreso, through renewable energy. "We project that bitcoin mining will be fully renewable by the end of the decade," said Anthony Scaramucci, Founder and Managing Partner of SkyBridge. "In the interim, carbon offsets represent an effective way to green the bitcoin network and facilitate adoption by ESG-minded investors."
SkyBridge and Bitcoin Mining Industry
The discussion of Bitcoin mining and energy consumption has dominated the first half of the year. As institutional investors proliferate the crypto industry that is partially powered by proof of work, government scrutiny is expected to rise. Furthermore, global warming caused by carbon emissions through electricity production has caused weather extremities in notable parts of the world. Recently, heavy rains experienced in some parts of Europe and Asia have caused huge damage due to flooding.
However, institutional investors are seeking to hedge against the inflationary global economy that has been magnified by the coronavirus pandemic. Consequently, Bitcoin and other digital assets have emerged as the best alternatives that give the best return on investment over a long-term basis.
Investing in green Bitcoin mining, particularly for SkyBridge, is expected to set a positive note for other institutional investors.
"SkyBridge's initiative to offset the greenhouse gas emissions caused by the bitcoin held by its funds is most probably the largest ever done by an institutional investor, and an example to be followed by the investment community. Offsetting bitcoin's carbon emissions is an important step towards the correct pricing to the planet of electricity usage, and towards accelerating the migration of the bitcoin mining industry to renewable energy sources," said Moss CEO and founder Luis Adaime.
Earlier this year, Tesla Inc (NASDAQ: TSLA) announced that it has temporarily stopped receiving Bitcoin payments until the mining industry migrates to renewable energy consumption.
The pressure has mounted on Bitcoin mining operations as the Chinese government cramped on the industry earlier this year. Notably, Bitcoin miners are critical in maintaining the network's overall operations including confirming transactions and also securing the blockchain.
Bitcoin and the entire altcoin market have experienced a notable rebound from the prior correction that began around mid-March. At the time of reporting, Bitcoin was trading around $38,552.27, down 2.6% in the past 24-hours according to CoinGecko.
next Bitcoin News, Blockchain News, News
A financial analyst who sees positive income in both directions of the market (bulls & bears). Bitcoin is my crypto safe haven, free from government conspiracies.
Mythology is my mystery!
"You cannot enslave a mind that knows itself. That values itself. That understands itself."