This Historically Accurate Signal Predicts Ethereum's Rally Will Pause
Ethereum has seen a strong macro rally over the past two months, rallying from $240 to $420 as of this article's writing.
ETH traded higher, as high as $440 just two weeks ago.
The Tom Demark Sequential predicts that ETH's rally will pause for a number of weeks, and maybe reverse lower.
This assertion comes courtesy of a historically accurate signal for Ethereum.
Bitcoin's price action may end up determining ETH's, though.
Ethereum's Price Rally Will Pause in the Near Future
According to a Telegram channel tracking appearance of the Tom Demark Sequential "9" candle, Ethereum is bearish.
The Telegram channel shared this chart below on the morning of August 31st. It shows that ETH has formed a "sell 9" candle against the dollar on its weekly chart. Such "9" candles are seen prior to bearish inflection points in the trend of an asset.
The Tom Demark Sequential has had eerie accuracy in predicting Ethereum price action over recent years. As the chart below shows, there was a "sell 9" candle at the May highs, prior to a four-week retracement, and there was a "buy 13" at the March capitulation lows.
There are also three other instances shown in the chart below where ETH has come in handy.
Chart of ETH's price action over the past few years with the Tom Demark Sequential from a Telegram channel tracking the indicator.
Chart from TradingView.com
The appearance of this bearish signal comes as crypto analysts have flipped bullish on ETH after it managed to print a reversal candle just this past week.
As reported by Bitcoinist, one certain trader targeted $405 as the point that they would turn from bearish to bullish on Ethereum. The coin now trades for $420.
"If you ask "why?" $405 represents the cleanest set up with the best stopping point for me to believe that the correction is over and the uptrend resumes. It's simply the line in the sand for my set ups, below, short favoured, above, we resume upside movement. Good movement on $ETH right up into $405. Somewhere around here is the major decision point for me," the trader said on the importance of price action around $405.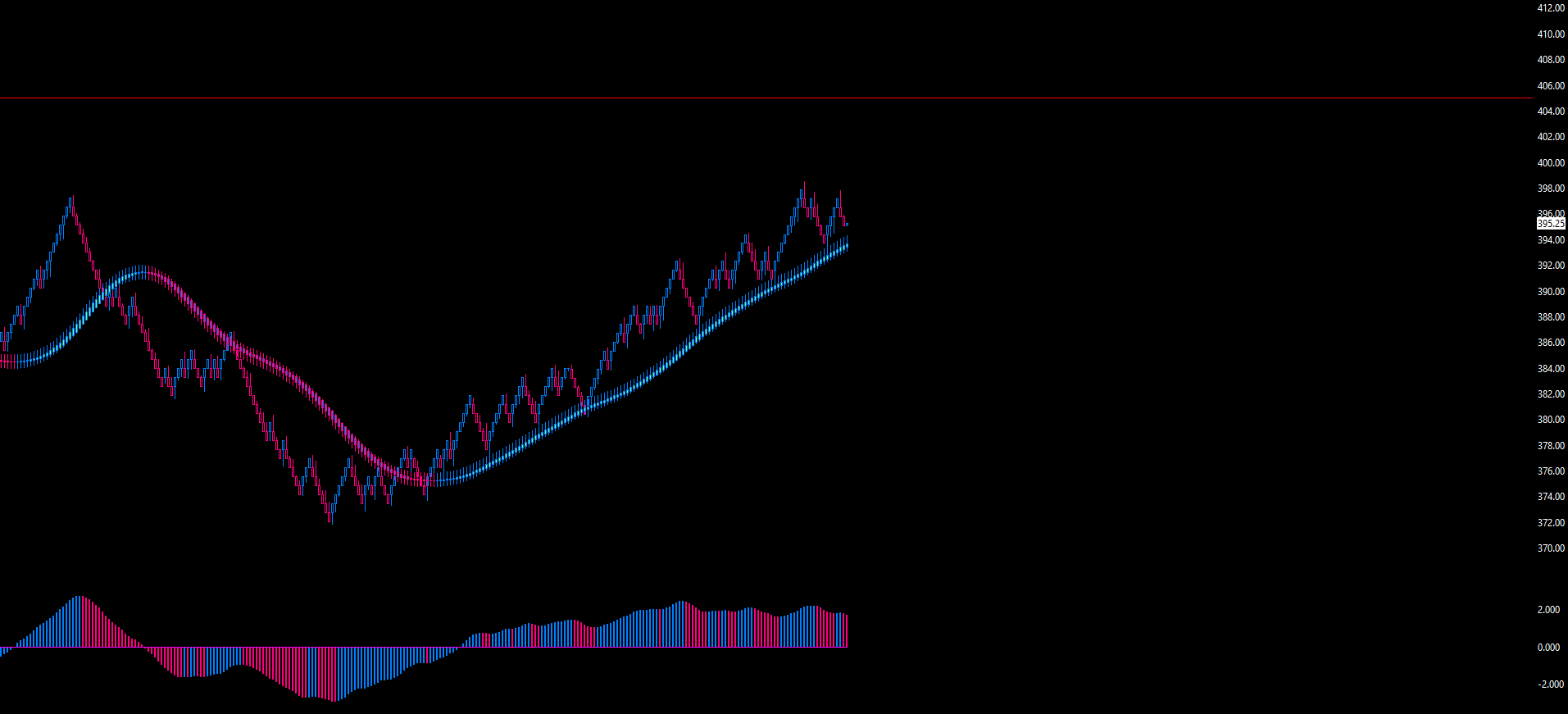 Chart of ETH's price action over the past few weeks with analysis by crypto trader Cold Blooded Shiller (@Coldbloodshill on Twitter). Chart from TradingView.com
Dictated by Bitcoin's Price Action
What may end up pushing Ethereum higher from this consolidation is price action in Bitcoin. The leading cryptocurrency, after all, dictates the directionality of the rest of the cryptocurrency market.
Analysts are currently expecting BTC to soon break higher as the fundamentals of the asset continue to strengthen. For instance, investing giant Fidelity Investments revealed last week that it has its own Bitcoin fund.
Featured Image from Shutterstock
Price tags: ethusd, ethbtc
Charts from TradingView.com
This Historically Accurate Signal Predicts Ethereum's Rally Will Pause
Ethereum's London hard fork expected to arrive on Thursday, ushering in EIP-1559
Ethereum's London upgrade is set to activate on Thursday, according to the countdown available on Ethereum.org. "The London upgrade is scheduled to go live on Ethereum in August 2021, on block 12,965,000," Ethereum.org reads. "It will introduce EIP-1559, which reforms the transaction fee market, along with changes to how gas refunds are handled and the Ice Age schedule."
Ethereum Improvement Proposal 1559, or EIP-1559, will directly affect how the network handles transaction fees. Going forward, each transaction will burn a base fee, thereby decreasing the asset's circulating supply, and give users the option of including a tip to help incentivize speedier confirmations proportionate to network demand. The London fork will also introduce other EIPs, such as EIP-3541, according to a blog post from the Ethereum Foundation in mid July.
Twitter user korpi pointed out a number of notable points regarding EIP-1559 in a tweet thread on Monday.
EIP-1559 is scheduled to go live this week and I still see a lot of wrong takes on its impact. Remember:

– It doesn't make $ETH deflationary by default.
– It doesn't reduce $ETH supply by 90%, referred as "triple halving".
– It's still very bullish for $ETH.

Why?

— korpi (@korpi87) August 2, 2021
"What everyone is excited about is $ETH burn," korpi said in the tweet thread after discussing a number of other points regarding the Ethereum upgrade. Korpi added:
"After EIP-1559 part of the transaction fee is burned and removed from circulation. But it doesn't mean that ETH immediately becomes a deflationary asset. For that to happen ETH burned must be higher than ETH issued in block rewards."
Ethereum's London hard fork is part of its Ethereum 2.0 journey — which will ultimately change the network's consensus algorithm from proof-of-work, or PoW, to proof-of-stake, or PoS.
DeFi attracts 2.91M Ethereum addresses, according to ConsenSys
By the end of June 2021, 2.91 million unique Ethereum addresses had interacted with at least one DeFi protocol, representing 65% growth from the previous quarter. "As community driven education, simple user interfaces, appealing yields, and general awareness around DeFi best practices increased throughout the quarter, so too did the number of new addresses," the report read.
ConsenSys cautioned that non-custodial wallets like MetaMask make it easier for people to create and fund multiple accounts, which means the number of addresses and users are not perfectly aligned. Nevertheless, MetaMask can be seen as another important gauge for identifying trends in DeFi. As ConsenSys noted, by June 1, monthly active users on MetaMask surpassed 7.3 million. The report explained:
"This is in part due to the growth of DeFi applications on other Ethereum Virtual Machine (EVM) compatible networks that users can access via MetaMask, like BSC and Polygon."
Related: MetaMask cites 'global south' for its 5x increase in users
MetaMask, which was launched by ConsenSys in 2016, has become one of the most popular cryptocurrency wallets for DeFi users. Its popularity has also been associated with the growing adoption of decentralized exchanges like Uniswap.
Unsurprisingly, DeFi's growth has been accompanied by a dramatic surge in Ethereum addresses. At the time of writing, the Ethereum network had over 165 million unique addresses, up from around 131 million at the start of the year, according to data provided by etherscan. As such, active DeFi addresses account for less than 2% of all Ethereum addresses.
Beyond active addresses, the supply of stablecoins is another important metric ConsenSys used to track the growth of DeFi:
"Stablecoin supply continued to grow at a rapid pace in Q2 2021, now representing a total issuance of nearly $65 billion USD, up more than 60% since the end of Q1 2021."
By the end of the second quarter, Tether's USDT accounted for 48% of Ethereum's stablecoin market. That's down from around 58% at the end of the first quarter, which indicates growing uses for USDT's major competitors.
Related: How stablecoins stay stable, explained
Some of the other major themes identified in the report include the broadening of decentralized exchanges, the institutional push into DeFi and the apparent growth of Decentralized Autonomous Organizations. The report also talked about the growing importance of token governance and the need to solve DeFi scaling issues.
The Ethereum (ETH) network continues to be a major driving force behind decentralized finance, signaling the continuation of a trend that began around mid-2020, according to a new quarterly DeFi report by ConsenSys. 
How cross-chain liquidity aggregation can shape the future of DeFi
As decentralized exchanges now represent a significant amount of crypto trading volume, it is vivid that these platforms will play a big role in the smart economy of the future.
Automated market makers, in particular, changed the game by eliminating the need for order books entirely and replacing them with liquidity pools. This model was a win-win for both traders executing swaps and liquidity providers incentivized to supply their tokens and earn fees from traders.
Even the sporadic liquidity issues on DEXes, brought about by a sometimes fragmented marketplace, were addressed by the emergence of DEX aggregators – platforms that would essentially pool together fragmented liquidity onto a single platform.
For the most part, however, these DEX aggregators are limited to connecting liquidity pools on Ethereum. This obviously limits the level of multi-chain accessibility actually possible while trading on a DEX. Moreover, as things stand, trading volume on DEXes still pales in comparison to most centralized exchanges.
And while Ethereum might be the most prominent network in the industry, it isn't for everybody. It is no secret that network congestion and the lack of scalability have caused high transaction fees on Ethereum.
Traders have looked to Layer 2 solutions and sidechains such as Binance Smart Chain, HECO, and Polygon as alternatives, but the transaction barriers between them still limit their choices considerably.
In some instances, the convoluted nature of actually performing a trade coupled with these liquidity issues has driven DeFi traders right back to centralized exchanges.
Clearly, interoperability between blockchains is the need of the hour. Cross-chain liquidity aggregators address these issues prevailing on decentralized exchanges by aggregating liquidity sources from various DEXs across chains and their own cross-chain pools.
O3 Swap is one such cross-chain DEX aggregator that works on expanding available token markets and increasing liquidity and trading volumes, easing cross-chain transactions for users all around.
O3 Swap describes itself as the first cross-chain aggregation protocol that enables free trading of native assets between heterogeneous chains by deploying 'aggregator + asset cross-chain pool' on different public chains and Layer 2 granting users access to cross-chain transactions with one click.
The project sees the future of DeFi as multichain co-existence. For the moment, it supports Ethereum, BSC, HECO, Polygon, and NEO cross-chain transactions and four cross-chain pools: USD Pool (ERC20-BEP20-HRC20), ETH pool (ERC20-BEP20-HRC20), BTC Pool (ERC20-BEP20-HRC20), and USDC Pool (ERC20-BEP20-Polygon).
With the use of special algorithms, cross-chain DEX aggregators identify the most optimal routes to fulfill trade orders across blockchain ecosystems. This important functionality will not only ease the burden of existing DeFi users but also remove some of the barriers to entry for newer market participants.
Disclaimer. Cointelegraph does not endorse any content or product on this page. While we aim at providing you all important information that we could obtain, readers should do their own research before taking any actions related to the company and carry full responsibility for their decisions, nor this article can be considered as an investment advice.